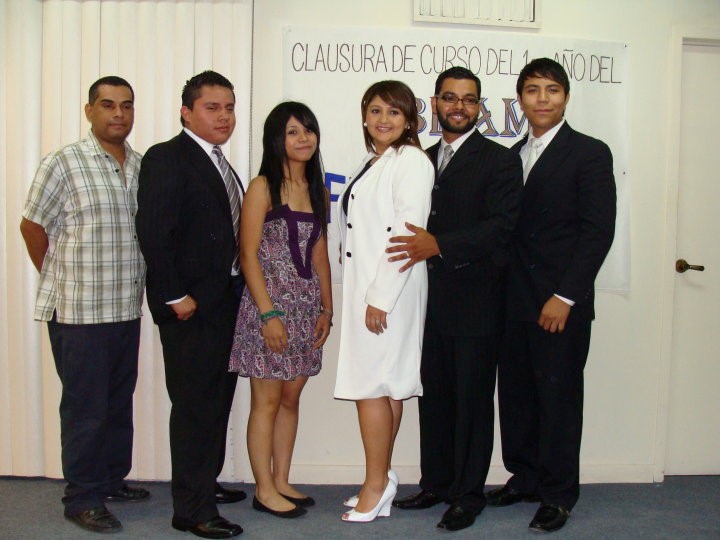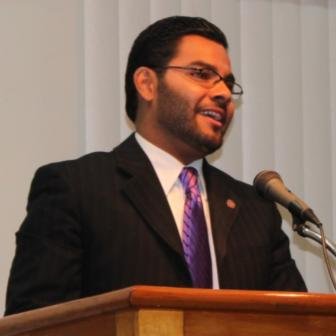 "How then will they call on Him in whom they have not believed? How will they believe in Him whom they have not heard? And how will they hear without a preacher? How will they preach unless they are sent?" Romans 10:14-15
How will they preach unless they are trained?
THE LATIN AMERICAN BIBLE INSTITUTE OF MEXICALI (LABIM) IS TRAINING THOSE WHO KNOW & UNDERSTAND THE HISPANIC CULTURE AND SPEAK THE SPANISH LANGUAGE, CONTINUING THE GOD'S CHARGE GIVEN TROUGH THE APOSTLE PAUL: "THE THINGS WHICH YOU HAVE HEARD FROM ME IN THE PRESENCE OF MANY WITNESSES, ENTRUST THESE TO FAITHFUL MEN WHO WILL BE ABLE TO TEACH OTHERS ALSO." 2 TIMOTHY 2:2
Why?
Every community deserves to have a congregation of the Lord's church, whether in México, Central America, or the United States. That's the goal for the Latin American Bible Institute. The United States has a national education system that says it will "leave no child behind." As the Lord's church, can we leave any state, town, or neighborhood behind?
We don't have enough qualified Hispanic preachers to fill or establish churches all across the country. So, how do we address this situation? By teaching faithful men who will be able to teach others also.
In 1970 there were 10 million Hispanic people living in the United States; today there are at least 50 million. Most have not heard the truth Gospel of Christ.
What does this Bible Institute prepare you for?
1.
To adequately handle the truth,
2.
To expand the kingdom of God within the growing Hispanic community,
3.
To address the needs of our changing world with the gospel of Jesus Christ,
4.
To renovate declining congregations due to population shift.
LABIM graduates receive a certificate or Bachelor's degree in Bible Studies from Sunset International Bible Institute (www.sibi.cc).
"I desire to study in LABI to learn more about God's wisdom and to fill my heart and mind with His word so that I become a useful tool better prepared to serve in the kingdom of God." -Daniel
How?
1.
Residential fulltime training facilities in Mexicali, Mexico.

Students are immerse in a fast-pace, highly rewarding, Bible training program where each day begins early, and every hour is filled with teachings from experienced bible teachers.
2.
Live broadcast training through internet to other locations.

Many cannot afford relocating to our residential campus for the two-year program. Those interested in expanding their bible knowledge can connect to our live broadcasts or watch class recordings. Whether for credit or just auditing, LABIM offer a wide range of bible training right to your home or church.
"Nothing is going to keep me from attending (preaching) school, even if my wife has to continue selling tortillas in the street corners." - David
LABIM is also looking for more partners to support the efforts began by God almost two thousand years ago when the Apostle Peter stood up, filled by the Holy Spirit, and began to speak the good news, "… each one heard them speaking in his own language" Acts 2:6
Will you send others like Daniel and David to the harvest field? Through LABIm, you can do that.
In the United States we also need bilingual Hispanic preachers and teachers to grow congregations that can reach both English and Spanish speaking people.
woodward park is a part of the LABIM outreach efforts to the Hispanic community.
Mail your contributions to this ministry to Woodward Park church of Christ— Attn. LABIM
LABIM is an associated/branch school with:
LABIM is part of the efforts to evangelize the Spanish-spoken communities in the North-West part of Mexico by:
Iglesia de Cristo, Lázaro Cadenas
Av. Ayuntamiento #1242. Col. Lázaro Cárdenas
Mexicali, Baja California, México
+52 (686) 563-3297, +52 (686) 563-2883
"Preparing Christian Leaders for the Hispanic Community"